Your Dream Job Is a Personal Statement Away
Win Your Recruiter's Trust With The Best CV Personal Statement Writing In UK
Personal Statement UK has a full-fledged team of CV personal statement writers who can put you one step closer to your dream job. With our CV personal statement help, you can easily grab the attention of recruiters and hiring managers. This company have been serving British job seekers for a very long time. We know how to enhance the impact of your resume by adding a persuasive personal statement to it and maximise the chances of securing your dream job without any hassle.
With our CV personal statement help, you separate yourself from other candidates and emerge as the favourite applicant of the recruiters. You can expect grammatically correct and immaculate content from our professional SOP writers. We have helped thousands of customers across UK enter their desired companies. The budget is never a concern when you avail our online CV personal statement help. Our team has categorised some of the cheapest and most affordable pricing plans that would never cost you an arm and a leg.
Writing a good CV personal statement is not that easy. We have been writing CV personal statements for over a decade and know what it takes to draft engaging and compelling content that perfectly summarises your career goals and accomplishments.
Personal Statement Writing In UK That Can Make Your CV Outshine Other Applicants
We can customise our CV personal statement writing services as per your employer's criteria. If you want a brief yet powerful introduction at the start of your CV, we can do that. On the contrary, if you need a separate personal statement document, we can also deliver that too.
01
Skilled and extensively experienced CV personal statement writers who promise satisfactory results.
01
We have dealt with all kinds of deadlines, and there has never been a single delayed delivery from our side.
01
We carefully review your document before finalising it to make sure that there are no mistakes.
01
Our team contains some of those writers who have served as recruiters and hiring managers in the past.
01
The cheap and cheerful prices of our CV personal statement writing will make you fall in love with our services.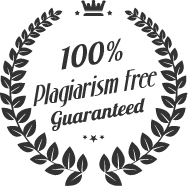 02
Review The
Initial Draft
03
Collect The
Modified CV
Your resume or CV plays a crucial role in determining whether you will pass the initial selection process or not. The recruiters will not consider a boring vitae. Writing a personal statement for CV is a smart decision to stick out from the crowd. We have expert CV personal statement writers who can turn your ordinary document into an attention-grabbing resume.
Your Ideal Writing Partners In UK For CV Personal Statements
There are not many CV personal statement writing websites in UK that can deliver the content of the highest quality standards. Whether you want us to write a CV personal statement for a student or an experienced professional, we will always deliver results beyond your imagination.
Writing Specialists
We have professional writers with unmatched and supreme expertise in writing personal statements for CVs and resumes.
Instant Delivery
From writing a good CV personal statement to getting it delivered before the deadline, our services tick all the boxes.
24/7 Support
If you have any queries or concerns, feel free to contact us at any time. You will always get a prompt and timely response.
The competition in the corporate world is real. CV personal statement writing service is the only thing that can increase your chances of selection.
CV personal statement help that offers 100% customer satisfaction
We hope you like our services!
Share your review so others can make up their mind about our company.
Order

Striking Personal Statements In UK That Make Your CVs More Impactful
There are so many skills or personality traits that make you a better choice than other candidates but how would the recruiters know about those things? Our online CV personal statement writing help can make it easier for you to express your true self and bring your strong points under the limelight.
A CV personal statement writing website with discounted pricing plans
Native British CV personal statement writers who are also language experts
Writing CV personal statements for freshers and professionals both
If you need help with writing a personal statement for your CV, we are always there to take some stress off your shoulders. Our CV personal statement writing services are famous across England. We are glad that customers from all parts of Britain admire and adore our CV personal statement help, including London, Liverpool, Manchester, Birmingham, Bristol, Cardiff, Wales, Scotland, Ireland, Belfast, and Edinburgh.