British Personal Statement Editors
Reliable & Dependable Personal Statement Editing Help In UK That Sets Your Apart
Personal Statement UK is an ideal partner in UK for effective personal statement editing services. Our dedicated team of specialist editors and proofreaders can refine your content to perfection. The memorable personal statements edited by our team are fully capable of living up to the requirements of the toughest admission officers. When you acquire our personal statement editing help, you can stay assured that our editors will deliver a compelling, engaging, and flawless application.
With our easy-to-read, properly formatted, and error-free personal statements, you can leave the right impression on the selection panel. We are a British personal statement editing company that puts extra effort into polishing your documents until every single mistake is rectified. The thing that makes us better than those companies is that we deliver the same quality at reasonably cheaper pricing. You rely on our personal statement proofreading to fix every error and make your content shine.
Personal Statement UK ,increases your chances of selection by potentially upgrading the quality of your application documents. We have personal statement editing helpers who can transform your ordinary draft into a prolific document. You can expect our professional personal statement editors to deliver excellence.
Personal Statement Editing In UK That Guarantees Immaculate Content & Confirms Your Selection
Hire our native British language experts and trained proofreaders to scrutinise your documents closely and give them a more refined, sophisticated, and professional look. Our personal statement proofreading and editing help can secure your future and bring your academic dreams to life.
01
Personal statement proofreading that rectifies all the major and minor errors, including typos, spelling mistakes, and punctuation.
01
Personal statement editors improve the sentence structure and formatting of your documents for a better outcome.
01
Every tiny bit of plagiarism is identified and removed to make your personal statement completely unique and authentic.
01
Our personal statement editing helpers make sure that there is no repetition in your content and has a fluent consistency throughout.
01
The deadly combination of hawk-eyed editors and advanced proofreading software can make your personal statements impeccable.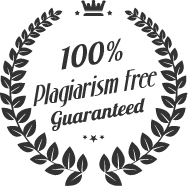 We are famous across England because of our top-quality services. From law school personal statement editing to refining documents of all other academic fields, we have dedicated experts for every subject and domain. Personal Statement UK has expanded across Britain and worked for clients from London, Ireland, Belfast, Scotland, Edinburgh, Wales, Cardiff, Liverpool, Manchester, Bristol, and Birmingham.
Personal Statement Editing In UK That You Can Blindly Trust
You have a once-in-a-lifetime opportunity to get admission to your dream college or university. Only a meticulously crafted personal statement can shoot up your chances of snatching that seat from thousands of applicants. Our UCAS personal statement and editing will help you conquer the fierce competition and become successful in impressing the selection board.
Quick Delivery
Is the deadline approaching closer? Don't worry. Hire the best personal statement editors to get your documents ready in a jiffy.
Expert Team
The team that provides personal statement editing help contains admission officers and highly qualified proofreaders.
Guaranteed Results
Our online personal statement editing puts your career goals under the limelight and makes you emerge as a perfect fit for that spot.
Among all personal statement editing companies in UK, we are the only one that delivers satisfactory results at budget-friendly prices. We know how to make your content look more impactful and persuasive.
British Students Highly Rate Our Personal Statement Proofreading
Did you enjoy our services?
Well, how about sharing your experience with the world?
Order

Personal Statement Editing Services In UK That Can Change Your Fortune
Personal Statement UK is the difference maker that can change things in your favour. From MBA personal statement help to medical personal statement editing services, we can serve students of all academic levels and their chosen subjects. Our personal statement editing services in UK can play a big role in order to make you appear as an ideal candidate.
Personal statement proofreading from UK's most qualified team
Online personal statement editing at the cheapest rates
Professional personal statement editors that promise unmatched privacy
The digital landscape is filled with different editors, but only a few know how to deliver the best personal statement editing service. We top that chart of supreme proofreaders. In all these years, we have provided UCAS personal statement editing services to tons of aspiring and ambitious students and made their admission process more convenient.